Cock-swallowing action in the clip by the Ungloryhole!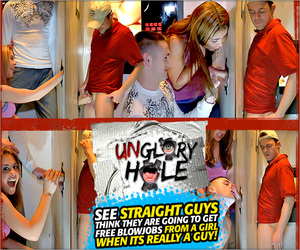 Channel: Ungloryhole
Added by: greasy
Views: 3 754
Submitted: 2 years ago
Duration: 6:53
Description: Gay with dark hair is jerking off horny prick of this sweet-looking man. Be sure to watch until the end to see how both guys getting orgasm!
Categories: